Membership in the Cooperative
FEC is a member-owned electric cooperative. To receive service from us, you must first become a Member.  Simply stop by our office located at 357 North Washington St. in La Grange, Texas or call us at 979-968-3181 or toll-free at 1-866-968-3181 for more information. Applicants must pay all fees upon application for service and prior to receiving service.
Connects and Transfers For Residential Service
In order for FEC to supply electric service to a location that is currently connected or has had electricity in the past and is not connected, please complete the following forms and information:
Once completed, paperwork can be returned along with payment to our office:
In Person: 357 North Washington St., La Grange, TX 78945
Mail: P.O. Box 490, La Grange, TX 78945
Fax: 979-968-6752
E-mail: Contact Billing Department
Membership in the Cooperative is not transferable.
The membership fee is credited to the Member's final bill when service is discontinued.
Application for electric service must be in the legal name and signed with the legal signature of the person or entity requesting electric service. The Cooperative may require suitable identification.
Read more about membership in the Cooperative HERE.
Credit Checks are performed by a third party vendor, Online Utility Exchange. A utility score, not a credit bureau score, is returned that reflects both the positive and negative aspects of your entire credit history file.
The credit check is optional; however, if not processed, a deposit will automatically be required.

Read more about credit terms and conditions HERE.
Fayette Electric Cooperative, Inc. respects your right of privacy and recognizes its responsibility to protect the confidentiality of your membership information. The Privacy Policy explains how we protect your privacy and treat your personal information. It applies to current and former Members. 
Read more about FEC's Privacy Policy NOW.
Providing the correct meter number helps us identify the exact location to be connected. Refer to the diagram below to see where your meter number is located.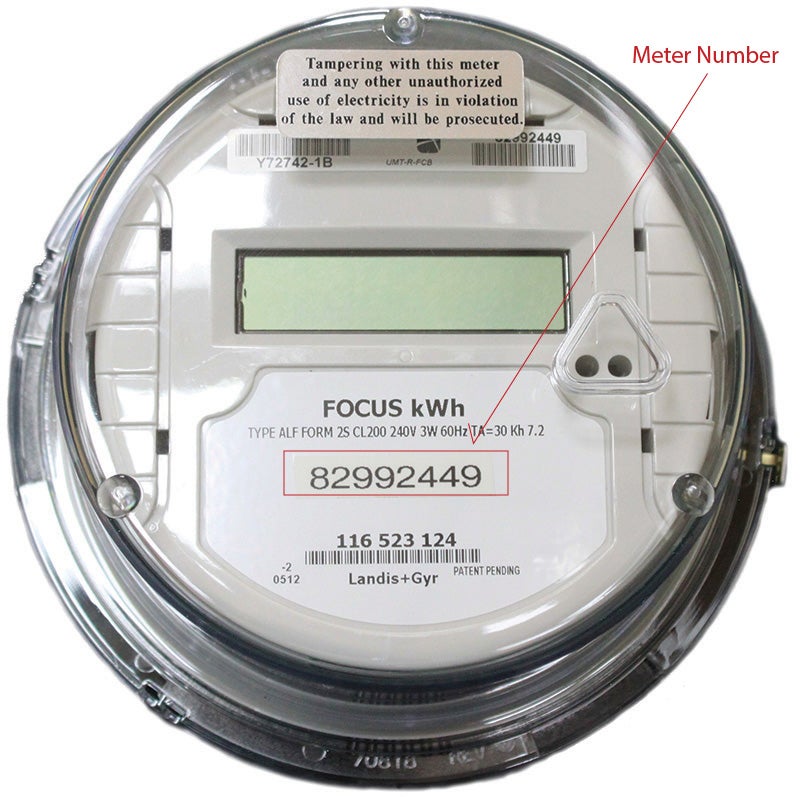 A copy of the person or person(s) applying for service is required.
The following fees must be paid upon application of service and prior to receiving service:
Payments by check or credit card can be made over the phone by contacting the Billing Department once paperwork is received.
If mailing paperwork to the office, the Billing Department personnel will process the paperwork, once received, and contact the applicant
concerning the fees required.
Membership Fee: $35.00
Connect/Transfer Fee (per location): $40.00
Deposit (if required, per location): Contact the Billing Department
If service is requested to be connected the same day, a $125.00 same-day request fee will be required.